First the people make
the Kruger-Rumpf winery
to what it is.
Great wines are there to drink and not to taste
Who does not know the wines that arouse interest at the first tasting, but after the first glass they are too banal, too complex, too alcoholic, too ... We do not want to produce "too" wines, we want wines with balance.

We want wines that make you want to drink the second glass after the first one!

To bring out the individual character of our wines, we try to intervene as little as possible in the cellar.

Therefore, Kruger-Rumpf wines often need a little time until they are ready to drink. This is especially true for the first layer wines and the great layer wines.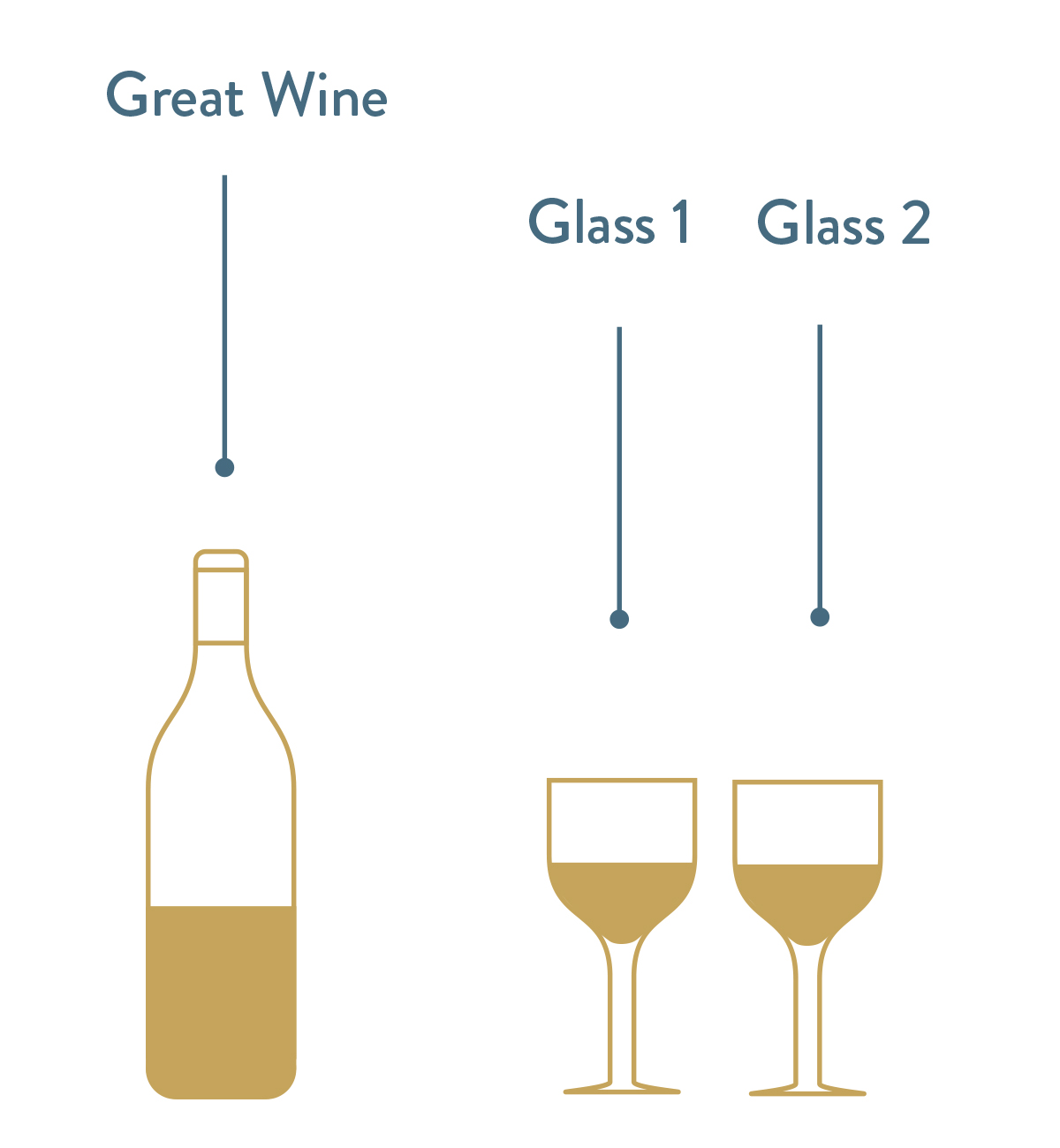 A roll in the hay
We are convinced that in an agricultural scenario, farm animals can make an essential contribution to a circular recycling economy.
We therefore put five Boer goats to graze in our vineyards. After they escaped several times, we switched to Heidschnucken sheep.
To start with having goats worked really well. Alas, escaping became part of their daily routine and, for us, catching them was too exhausting long term. Now we keep Heidschnucken in the vineyard, and they have proven themselves to be very diligent workers.
We now have between ten and twenty sheep and lambs grazing in the vineyard, depending on the season. This works well for us, especially where the vineyard terraces are steep like in Langenberg and Rheinberg.
Only man is a reliable guarantor
A lot has changed in the last 30 years. The once eight hectares of vineyards have now grown to over 40 hectares, and the ostrich farm has become a restaurant.

In the past, in our vineyards with steep slopes, soil cultivation was only possible with the life-threatening rope pull sledge. Today the special caterpillar easily climbs up the mountain.

Thanks to new technology, it is no longer necessary to carry the grapes out of the vineyard in vats on their backs. Nevertheless, the number of harvest helpers is higher today than in the past.

Because the central and decisive guarantee of quality is still the manual harvest. Even if the results of the machine harvest have improved considerably in recent years - no machine can replace a trained harvest helper.